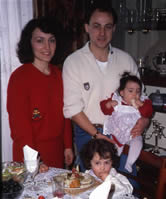 1. Full coordination to expand your business overseas
We will give consistent support including preliminary survey, setting up operations and consultation for accompanying families.
2. Work as resident staff
We will work as your local representative or affiliate company by providing up-to-date information of the relevant industry and introducing new products to you. When your employees or clients make business trips to the region, we will arrange determinations to visit and employ a guide there.
3. Management service for your foreign subsidiary
We will participate in management of your subsidiary in the capacity of your consultant to expand your business. If problems occur, we will keep our commitment to realizing the intention of the parent company to solve them.
4. Help to tie-up with good-standing foreign company
We will help you find a joint venture partner company, or introduce to you foreign companies which are planning to expand into Japan.